So I've been wanting this sushi bracelet and earring set from an online store for a long time but it was sooo expensive. But I am a sushi fanatic!!!!!So, I found some tutorials and decided to buy the materials and try to make it after a blog I read said it was easy!
So... here is my first attempt making "cane" beads from Polymer Clay. You stack rolls of clay together to form your design and then wrap it up and roll it out in a long tube and then cut the tube into slices and the design is on the inside. It's how they make a lot of candy... anyway, here is my first one!! I'm so proud with how it turned out.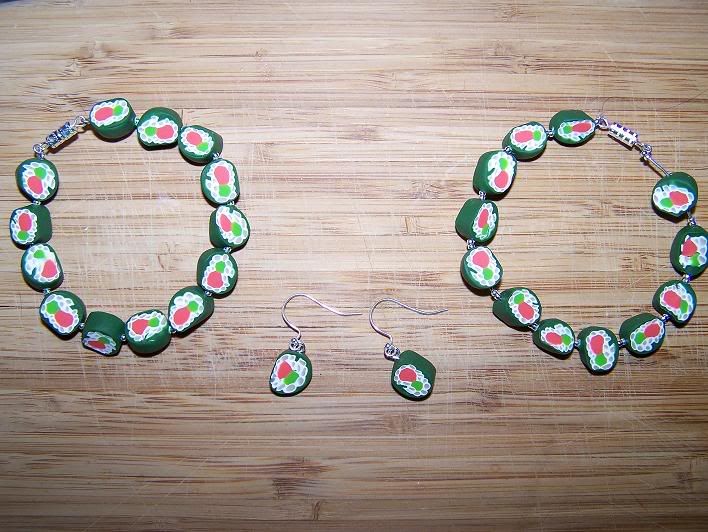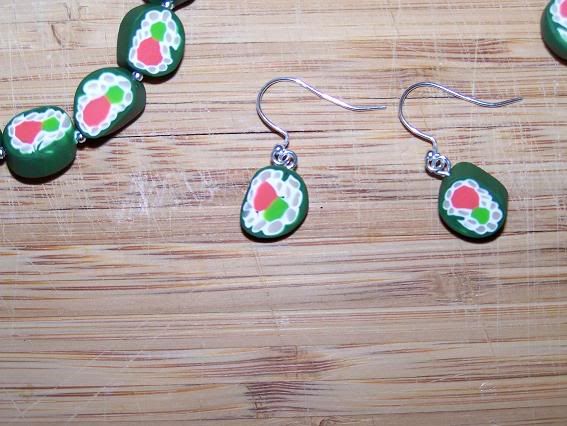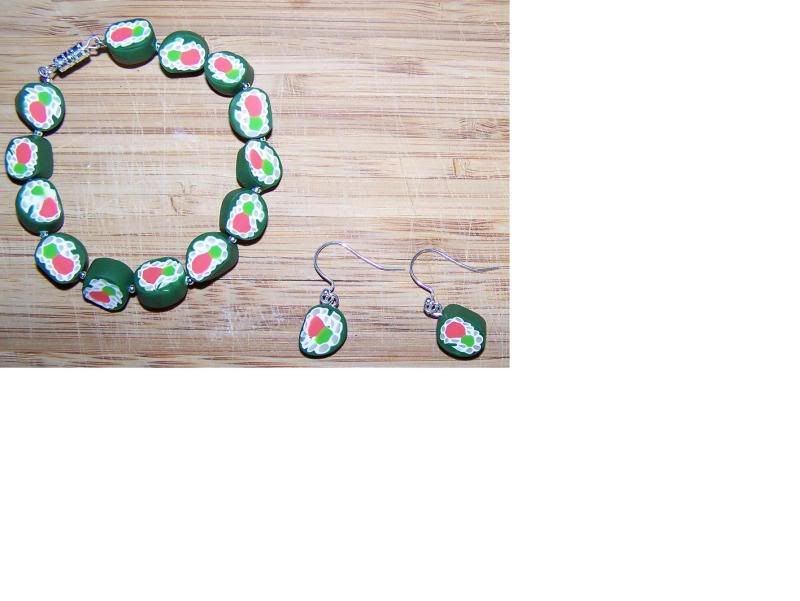 The flash made everything really bright, the green seaweed is actually much darker and the salmon in the middle isn't quite so pink.
So what do you think? Any ideas of what I should try next?